Products
At Volure MedSpa
Luminous
REDUCE SIGNS OF SKIN AGING
Luminous is a paraben-free and collagen-based skincare line that uses vitamins, antioxidants, and natural oils to combat signs of aging, promote skin elasticity and hydration, and highlight skin's natural glow. Luminous products stimulate collagen production, filling in fine lines, reducing scars, and promoting health from within. All products are handmade with care in the United States and are never tested on animals. Luminous can be used by people of all skin types and features proven products to keep your skin nourished, healthy, and moisturized from head to toe.
SKIN CEUTICALS
PREVENT. PROTECT. CORRECT
At Skin Ceuticals, their mission is to improve skin health. They are committed to leading the skincare industry in terms of research and innovation, and they promise to provide advanced skincare backed by science. Research and innovation are at the core of the Skin Ceuticals mission, and their dedication to science has established the brand as a leader in the advanced skincare arena. The company's founding was the direct result of a revolutionary discovery that set the standard for antioxidant formulation. Skin Ceuticals continues to pioneer next-generation products that will optimize the health and beauty of the skin—and change the face of skincare for years to come. Skin Ceuticals' skincare philosophy centers on three main pillars: PREVENT. PROTECT. CORRECT. These principles work synergistically to provide the healthiest skin possible, and optimal anti-aging results.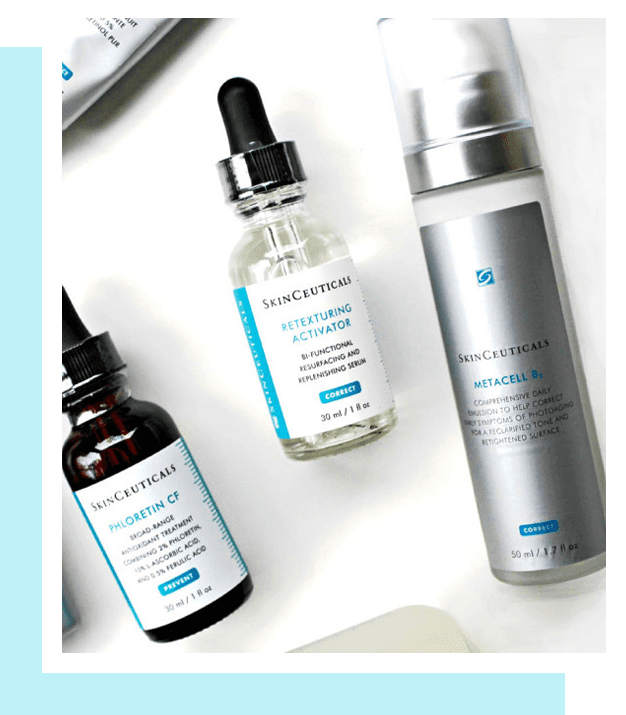 STEMCELL SKINCARE
ANTEAGE STEM CELLS
AnteAGE's mission is to provide powerful regenerative anti-aging products through sound evidence-based technologies. AnteAGE scientists pioneered the use of human bone marrow stem cell technology in aesthetics and dermatology fields. AnteAge is committed to leveraging the power of stem cell growth factors and cytokines to deliver safe, effective, and luxurious skincare products that promote aesthetic health. AnteAGE® products are always 100% cruelty, cell, paraben, and pathogen free. Their research team is constantly developing and testing new active ingredients for effectiveness, ensuring that anything we use is proven and safe for our customers.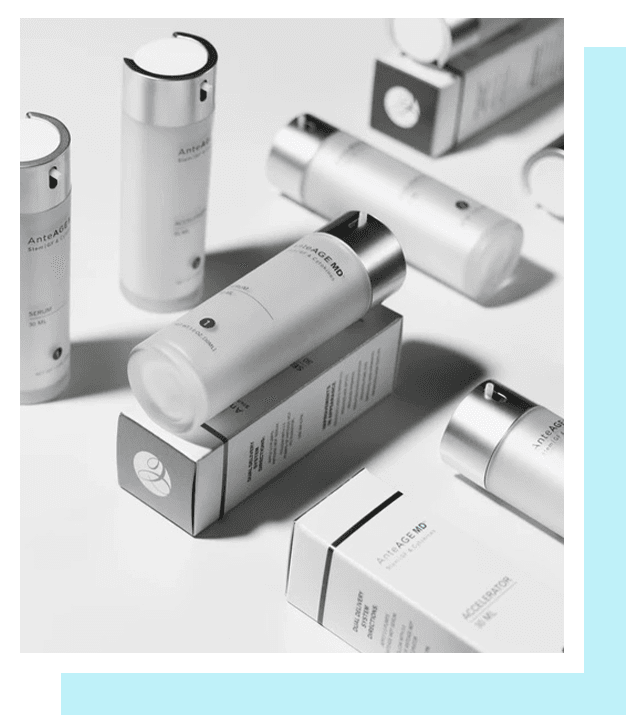 VOLURE PEEL
REDUCE SIGNS OF SKIN AGING
The Volure Depigmentation Peel is unique, multi-ingredient chemical treatment compounded to reduce skin discoloration caused by sun, acne scars, and melasma.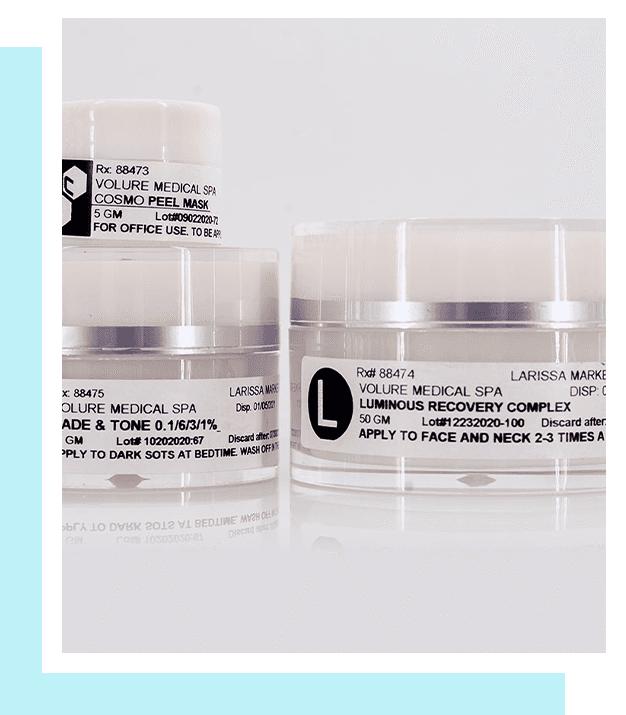 We Provide Consultations to Customize Your Treatment Plan

We Offer Multiple Services for Combined Treatment Opportunities

We Have 40+ Years of Combined Medical & Aesthetic Experience

We Are Committed to Your Overall Health

We Use Cutting-Edge Technology
WHY WAIT?
Contact us using the form below or give us a call at
(310) 907-7794

.