Body Contouring in Beverly Hills
Non-Surgical Body Sculpting
At Volure, we believe that you deserve to love the way you look. Whether you are prepping for a special event or want to regain your body confidence, our experienced professionals offer a comprehensive array of non-surgical body contouring treatments in Beverly Hills.
We continue to invest in the latest technologies, so we can reach your aesthetic goals as quickly and effectively as possible—with each of our systems being extensively field tested, so we can offer you the best of the best.
What is Body Contouring?
MedSpa body contouring treatments typically focus on non-surgical or minimally invasive procedures that aim to reshape and enhance the body's appearance. These treatments often utilize advanced technologies and techniques to target specific areas of concern, such as excess fat, cellulite, or skin laxity. Here are some examples of body contouring treatments:
Non-surgical fat reduction
Cellulite reduction
Skin tightening
Body sculpting and toning
It's important to note that while MedSpa body contouring treatments are generally non-surgical or minimally invasive, they still require expertise and should be performed by qualified professionals. Our team at Volure MedSpa can consult with you to discuss your goals.
Our body contouring can target a range of areas, including:
Stomach and love handles
Arms
Hips
Thighs
Buttocks
Knees
Back
We offer a complimentary consultation before treatment to better understand your concerns and recommend the right treatment for your goals.
---
To learn more about our body contouring treatments, call us at (310) 907-7794 or contact us online.
--- Transform
with EvolveX
Contact Us to Book a Free Consultation!
Our Testimonials SAY IT BEST
"I just looove the Volure med spa and I want to speak out a huge THANK YOU to Melissa. She is one of the most professional estheticians I've worked with."

Anna R.

"After just three laser hair removal treatments, I saw an 80% reduction in my hair. Larissa is absolutely fantastic!"

Elizabeth S.

"Melissa is absolutely amazing and does all the body treatments at Volure! Her extensive health and fitness background is what makes her the best of the best!"

DeRozan S.
Body Contouring Technologies
in Los Angeles
From burning fat and toning muscles to tightening loose skin, Volure's specialized equipment can help you address a range of body concerns. All of our nurse practitioners and medical staff are extensively trained in the latest industry advancements and will pair this innovative equipment with a truly personalized approach to your care.
We utilize the following technologies for a fully customized experience:
EvolveX: EvolveX is a cutting edge, noninvasive body remodeling system. With three distinct modes, this hands-free, all-in-one platform can address the needs of any body type. This innovative technology can remodel skin, target adipose (fat) tissue, or tone muscles—making it an incredible choice for a truly customized treatment.
Endoshperes: Endospheres Therapy® is a technology that uses an innovative Compression Microvibration™ system, a treatment that uses a roller device composed of silicon spheres to generate low-frequency mechanical vibrations. This treatment assists with reducing the appearance of cellulite, improving localized blood circulation, enhancing lymphatic drainage, and aiding in muscle recovery.
Cool Slimming: This technology uses controlled cooling to selectively eliminate unwanted fat cells without surgery or downtime—and dissolve the fat cells through a gradual, normal metabolic process that doesn't harm the surrounding tissue.
Empower RF: This multi-modal system can target deep tissue layers to target adipose tissue in large body areas in a uniform and gentle way.
Benefits of Body Contouring
Body contouring treatments offered at a medical spa can provide several benefits. Here are some potential advantages of undergoing body contouring:
Non-surgical approach: This can be appealing to individuals who want to avoid the risks, recovery time, and scarring associated with surgical procedures.
Customized treatment plans: We provide personalized treatment plans tailored to your specific needs and goals. Our team can assess your body and develop a plan that addresses your areas of concern, such as excess fat, cellulite, or loose skin.
Minimal downtime: Non-surgical body contouring treatments generally involve minimal or no downtime. Depending on the specific treatment, you may be able to resume your regular activities immediately or shortly after your session.
Versatility: Body contouring treatments can target different areas of the body, such as the abdomen, thighs, arms, or buttocks. This versatility allows you to choose treatments that address your specific concerns and achieve comprehensive results.
Enhances self-confidence: Body contouring treatments can help improve your body's appearance, leading to enhanced self-confidence and body image. Feeling more comfortable in your own skin can positively impact various aspects of your life.
---
If you're interested in scheduling a complementary body contouring consultation, contact us at (310) 907-7794 today.
---
Who is a Candidate for Endospheres Therapy®?
Endospheres Therapy® is a non-invasive treatment that is suitable for various candidates and can offer several benefits. Potential candidates for endospheres therapy include:
Individuals with Cellulite
People with Muscle Pain or Tension
Individuals with Poor Circulation
Individuals Seeking Skin Tightening
If you're looking for Endospheres Therapy® near you, here are a few benefits associated with the treatment:
Improved Skin Appearance: Endospheres therapy can reduce the appearance of cellulite and promote skin firmness and elasticity, resulting in smoother and more toned skin.
Pain Relief: The treatment can help alleviate muscle pain and tension, providing relief to those with sore or achy muscles.
Enhanced Circulation: Endospheres therapy boosts blood and lymphatic circulation, aiding in the removal of toxins and waste products from the body.
Muscle Recovery: For athletes or individuals engaging in intense physical activities, endospheres therapy can speed up muscle recovery and reduce post-exercise soreness.
Non-Invasive: Endospheres therapy is a non-invasive procedure, meaning it does not require surgery or incisions, reducing the risk of complications and downtime.
Customizable: The treatment can be tailored to each individual's needs and specific areas of concern, making it a versatile option for various body areas.
Schedule a consultation with our team to determine if this treatment is suitable for your specific needs and goals.
USING THE EVOLVEX & ENDOSPHERES SYSTEMS
TO HELP YOU REACH YOUR BODY GOALS
No matter which technology you choose, our team can help. We want you to feel confident at every stage of your treatment and take the time to lay out your options and create a custom plan—including potential number of sessions and aftercare—for the ultimate peace of mind.
---
If you are ready to learn more about our Beverly Hills body contouring treatments, call our team today at (310) 907-7794 or fill out our quick and easy online contact form to schedule an appointment.
---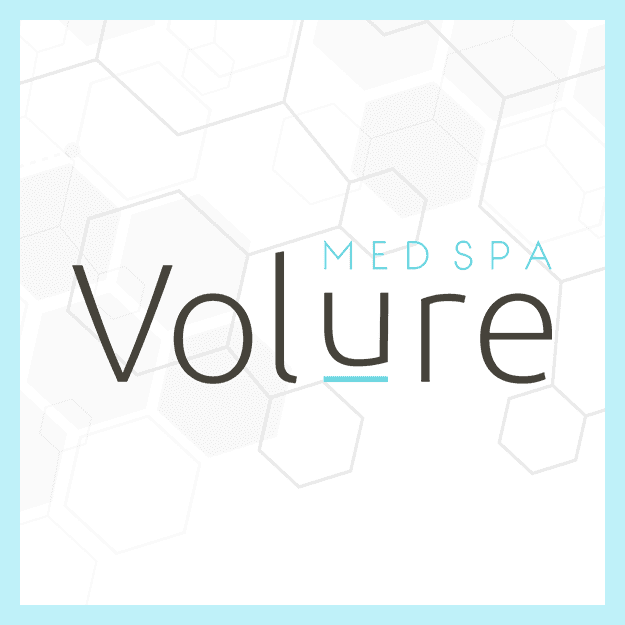 Sculpt with endospheres
Contact Us to Book a Free Consultation!
WHY WAIT?
Contact us using the form below or give us a call at

(310) 907-7794

to schedule your free consultation.